Pros: Self-installation kit; free antivirus and firewall protection; easy-to-use software interface.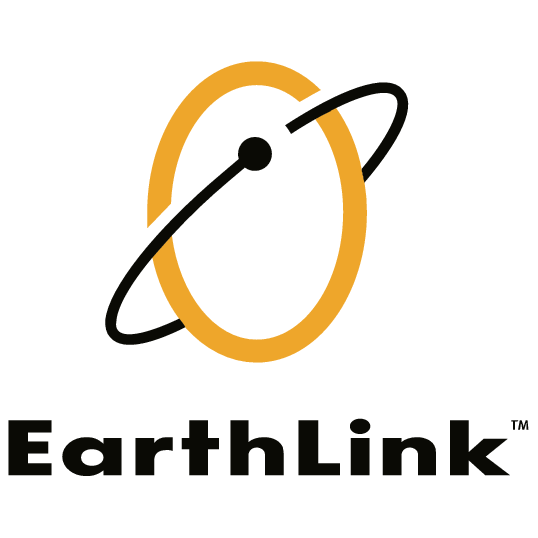 Cons: EarthLink doesn't offer its DSL service directly, so you must connect through your local phone company.
Bottom Line: EarthLink DSL service is perfect for the home user who wants reasonably priced broadband, and easy installation – as long as they're not afraid of a 12-month commitment.
I have to start off by stating I'm slightly biased in this review, since I previously worked for Earthlink.  Yes, I worked with the company for years and was part of a huge reduction in force.  So, my insights do come with bias.
Overall Earthlink DSL is a fine service, but is not their own – Earthlink is a reseller of AT&T and others.  However, they have one of the best customer service in the industry.  Calling and getting help 24 hours a day is easy, and they make it very simple to install everything and begin.  This is why AT&T allows them to resell their product.  However, the service is no better than many other providers, and may be slightly higher in price.




EarthLink High Speed Internet includes nationwide cable, DSL, and satellite service as well as limited wireless service. Since EarthLink doesn't provide DSL service directly, you'll need to call your local phone company to get it to provision your line for DSL. This can take a few days. Once your line is ready, you can use EarthLink's self-installation kit to set up DSL service. Printed documents within the kit include a quick-start guide, a printed user guide, and a copy of your service agreement.  If you have more than one phone jack in your residence, you will need to buy additional single-line microfilters or dual-line microfilters (for a two-line phone) to screen out interference from the DSL signal. If you need a router to network several computers, you must purchase that separately. If you want to use a server, EarthLink's dynamic IP addresses, while secure, can complicate your server installation.
Strengths
Technical Support and Additional Features
EarthLink is not the largest, fastest, or cheapest ISP, however EarthLink provides excellent technical-support service and many popular features not available from smaller, locally owned ISPs.
The basic DSL account comes with Web mail and eight 10MB e-mail addresses, each of which gets 10MB of Web space. EarthLink's free Trellix site builder makes creating your own Web site simple, even for the HTML-challenged. Earthlink DSL subscription also includes 20 hours a month of dial-up support, to use as a backup for DSL or for when you're on the road; a Photo Center with unlimited digital-photo storage; and EarthLink Jukebox, where you can create and play MP3s and CDs and buy 99-cent tracks.
Competitive Upload Speeds
Uploading photos, videos, and other items to the Internet is extremely fast with EarthLink's 7 Mbps upload rate. Speeds like these are pretty uncommon among DSL Internet providers, and could make a big difference in the overall quality of your Internet, especially if uploading content is something that you do often. If this sounds appealing to you, looking more closely at EarthLink's offerings may be a smart decision.
Free modem
When you sign up for DSL Internet from EarthLink, you get your wireless modem for free, no matter which plan you select. This is a great perk that few other companies in the industry offer. Most require you to purchase or lease this equipment for an additional fee, so by EarthLink giving this to you for free, you could be saving yourself quite a bit of money.
No credit check required
EarthLink does not require a credit check before they provide service, which is relatively uncommon among Internet providers. Though you may have no trouble going through a credit check, it is nice that EarthLink does not make you jump through this extra hoop. All you have to do is sign up, install your system, and enjoy your DSL Internet service.
Weaknesses
Contract Commitment
All EarthLink's DSL Internet packages include a 12-month commitment. Most Internet providers do not require any sort of contract whatsoever, so the fact that EarthLink does — and that the contracts are so long — may be extremely irritating to some customers. If you would prefer a little more freedom in your DSL Internet service, there are other companies without these restrictions that could be more appealing.
Plan Details
Monthly Price : $29.95 – $49.95
Service Area : Nationwide
States Available : 21
Early Termination Fee : Up to $90
Equipment Lease Fee : None
Installation Fee : None
One-Time Setup Fee : None
Other Fees : None
Pricing
Price: $29.95 – $39.95/month
Download Rate: 1.5Mbps
Upload Rate: 1.5Mbps
Data Allowance: Unlimited
Price: $34.95 – $44.95/month
Download Rate: 3Mbps
Upload Rate: 3Mbps
Data Allowance: Unlimited
Price: $39.95 – $49.95/month
Download Rate: Up to 7Mbps
Upload Rate: Up to 7Mbps
Data Allowance: Unlimited
Other DSL Providers: