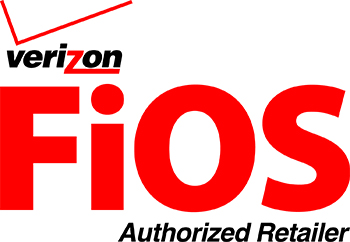 Verizon Wireless offers some of the fastest, and most inclusive Internet Services available online.  However, with all the bells and whistles they still have one of the best low-cost solutions for DSL.  Starting at $19.99/month, Verizon has packages that are sure to fit your needs – from basic service to platinum top-shelf.   Here, we're reviewing FIOS DSL, and DSL is still the greatest value for home Internet Service.
Download Rates
As far as DSL speeds go, Verizon Wireless performs very well, with their best plan offering up to 15 Mbps. This is considerably faster than the rates that most other DSL companies provide, and should be perfect for the average Internet user and more than enough if you only go online occasionally. For this reason, Verizon is a great option for anyone interested in DSL Internet services.
Free modem with certain packages
Verizon gives all customers who sign up for one of their Enhanced plans a free modem with their purchase. The Enhanced plans are essentially any DSL Internet package that offers download speeds in excess of 1 Mbps. Offers like these are rare among Internet service providers and should definitely be valued, especially since Verizon Wireless makes it so easy to get this deal. You shouldn't let this be the deciding factor when choosing a DSL Internet provider, but it's undoubtedly a nice perk.
No credit check necessary
You do not have to go through a credit check to sign up for Verizon's DSL service, which is rather unusual but also very nice. Many companies require this of their customers prior to receiving service and, while it may not be an issue for most people, it is still great to see Verizon putting one less restriction between prospective customers and their high-quality DSL Internet service.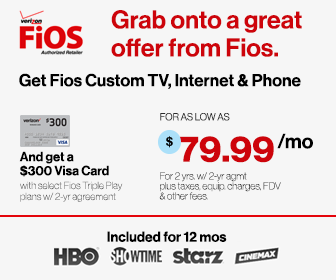 Phone service required to get DSL
Many DSL hookups require a phone line, and Verizon Wireless' DSL Internet is the same – first thing is signing up for phone service. Therefore, the prices can be misleading.  FiOS Internet Service is $19.99, phone service is $20, so the total starting price is $39.99.  Some providers can run an Internet hookup without it.  However, if you are interested in bundling Verizon's Internet, phone, and TV services anyway, this won't be a big deal at all.
Upload Speeds
Verizon's download speeds are great for DSL Internet, but their upload speeds are a challenge. Even their best plan only has a 768 Kbps limit. However, the main thing you need is fast download speed (for music, video, etc.) so this may not have a large impact on your overall experience with the Internet. But when you do have to add those photos to Facebook or videos to YouTube, be prepared to wait a little while.
Deal Details:
Monthly Price : $19.99 – $29.99
Service Area : Nationwide
States Available : 22
Early Termination Fee : None
Equipment Lease Fee : Standard – $39.99, Enhanced – None
Installation Fee : None
One-Time Setup Fee : Standard -$19.99, Enhanced – None
Other Fees : None
Pricing
High Speed Internet (0.5 – 1 Mbps)
Price: $19.99/month
Download Rate: 0.5 – 1Mbps
Upload Rate: 384Kbps
Data Allowance: 500MB
High Speed Internet Enhanced (1.1 – 3 Mbps)
Price: $29.99/month
Download Rate: 1.1 – 3Mbps
Upload Rate: 384Kbps
Data Allowance: Unlimited
High Speed Internet (3.1 – 7 Mbps)
Price: $29.99/month
Download Rate: 3.1 – 7Mbps
Upload Rate: 768Kbps
Data Allowance: Unlimited
High Speed Internet (7.1 – 15 Mbps)
Price: $29.99/month
Download Rate: 7.1 – 15Mbps
Upload Rate: 768Kbps
Data Allowance: Unlimited
* Package details and pricing may vary according to location.